Services for Individuals and Couples
I call my therapy practice River of Life Healing Arts. I call it this because the river, like the soul, has its own wisdom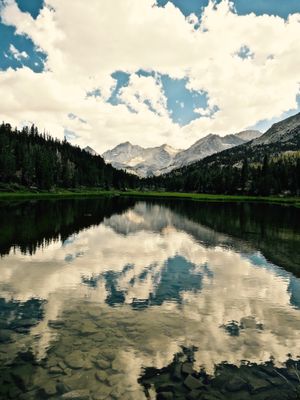 in finding its path. In our healing work together, I invite you to join me in the flow of life, and fully experience the wise currents of your own being. The journey of healing and growth is a sacred process people go through when they are ready to let go of their old, hurting stories and to embrace their new story. This is the practice of transformation.  
When we take the leap to be our true selves, the road rises to support us in ways that we couldn't have imagined. I'll help you learn to hear, trust and follow your wisdom, and tap into your heartfelt and gut-sense knowing. Together we will find your new and beautiful story. 
Give me a call and we can speak about where you are on your path, and see if I might be the guide to accompany you on your journey. I look forward to the privilege of learning about your aspirations and supporting you as you come more fully alive!
Call me: 415/668-5130. I look forward to speaking with you!
Modalities
Attachment Therapy 

Body Centered Psychotherapy 

Consultation

Cranial-Sacral Touch

Creative Expression  

Depth Oriented  

Dreamwork

Ecopsychology Perspectives

Experiential Psychotherapy

Family Constellation

Griefwork

Hakomi Mindfulness Centered Somatic Psychotherapy

Integrative  Work

Mindfulness 

Movement Practices including Emily Conrad's Continuum and Authentic Movement

Neuroscience Approaches 

Parts Work Hakomi-and-RcS-Style (an offshoot of Internal Family Systems, or IFS)

Psychedelic Integration 

Psychodrama 

Psychodynamic

Psycho-Physical Therapy and Somatic Resourcing

Re-Creation of the Self 

Relational Psychotherapy 

Shamanic and Archetypal Perspectives

Sensorimotor Psychotherapy

Somatics

Spiritual and Transpersonal Perspectives

Trauma Resolution 

Visualizations
Psychotherapy-Informed Tablework
Biodynamic Cranial Touch   

Energywork

The McKay Method  

Psycho-Physical Therapy

Shamanic Perspectives

Somatic Resourcing

The Tamura Method

Unwinding the Belly
Somatically Grounded Creative Expression  
Archetypal Journeys

Drawing

Embodied Dreamwork

Family Constellation Work

Mandala Work

Meditation

Parts Work

Psychodrama Techniques

Sacred Drama   

Sound and Vocal Expression 

Visualization
Transform!
Together let's find your one wild, precious life! We'll work together to transform many ISSUES, including:   
Anxiety   

Anger Management   

Career/Work that is Satisfying   

Chronic Illness   

Codependency   

Coping Skills   

Couples   

Creative Expression and Blocks   

Depression   

Support for Dyslexics

Getting Older? Great!

Grief  

Life Direction   

Marital and Premarital   

Meditation and Relaxation   

Men's Issues   

Peer Relationships   

Performance Anxiety/Stage Presence   

Recovery from Sexual and Physical Abuse   

Relationships and Intimacy   

Self Esteem   

Spirituality   

Stress   

Substance Abuse

Trauma and PTSD   

Women's Issues
It may be that when we no longer know what to do,  
we have come to our real work,  
and when we no longer know which way to go,  
we have begun our real journey. 
-Wendell Berry
Contact Me for a Free 30 Minute Phone Consultation