Creativity and Creative Expression
The two most important days in your life are the day you are born and the day you find out why. -Mark Twain
Make Your Heart Sing!
Creativity is about tapping into the flow of the universe and life itself, and letting that flow feed our own unique creative juices. When we're blocked, we feel stuck and bored. Our hopes and desires seem distant and unrealizable. When we re-learn and remember to act creatively, we begin to trust our inner wisdom. These are some of the ways I help clients tap into their creative selves: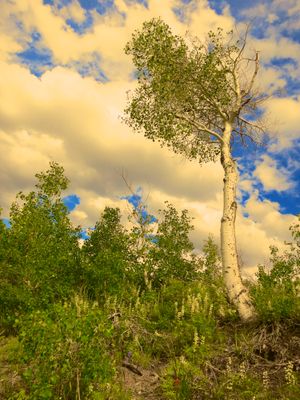 Dreamwork 

Psychodrama and Drama Therapy 

Continuum movement 

Authentic movement 

Guided imagery 

Creative expression 

Drawing 

Using song and toning 
Any way that we can see and feel into our creative juice jumpstarts our life force! In the process, blocks shift and wounds transform. 
When we engage our creativity, our inner vision begins to spill over and enrich our daily lives. 
We discover our unique beauty and strength burning brightly in everything we do.
With our creativity supporting us our vision for our lives becomes realized in many ways: a relationship with a child or parent or partner deepens, our work flows and is exciting, a painting, performance or poem is completed, there is a bounce in our step and energy in our bodies.
Support for Musicians, Performers,
Speakers, Artists
Whatever avenue your creativity and expression takes, I can help you move from being stuck, anxious, scared, stiff, holding back, being hampered by your inner critic or feeling lost into expressing your unique passion with joy and vitality! I offer support that is efficient, respectful, and enjoyable to assist as you: 
Plan your creative project. 

Shift from creative block and creative flow. 

Dive into your spontaneity. 

Write your manuscript. 

Give a great speech. 

Get up on stage and rock, talk, inspire and thrill! 
As a performer and singer-songwriter with four CDs and a new one in the works, I know the thrill of expression and also what we must face in ourselves in order to truly express. I am dedicated to helping my clients find, support and be alive in whatever they are passionate about bringing forth in their lives. I have a huge palette of tools to help your passion come alive: ReCreation of the Self, Hakomi Mindful Somatic Therapy, Trauma-healing-work.
Contact Me for a Free 30 Minute Phone Consultation
Office Addresses
Virtually Via Telehealth   
Throughout California and Florida   
San Francisco   
Marin