Couples Therapy
Your task is not to seek for love, 




but merely to seek and find 




all the barriers 




within yourself 




that you have built against it. 




-Rumi
I love working with couples. I work experientially and practically, so that you and your partner take away from each session: 
a more deeply felt sense of what each of you needs in a way that allows dignity, fulfillment and good boundaries for both of you 

a practiced way of expressing your needs that each of you can hear and understand 

a kind and accurate consciousness of old patterns—the old "dance".... 

....and a lived, practiced sense of new, nourishing ways of being

wholesome ways to support one another with mindfulness and presence in the "here and now" 

a lively and deepening sense of connection 

 
Common Issues:
Communication

Power Struggles

Conflicts During Stressful Times

Money

Sex and Intimacy

Infidelity

Illness

The Strain of Grief, Anxiety, Depression on a Relationship

Transitions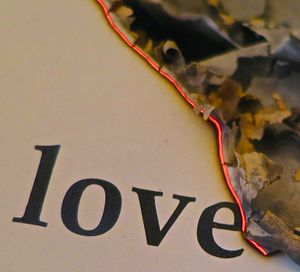 Life has hard times and when we go through them we find they are necessary in order to really grow and expand beyond what we could have imagined before. This is "breaking the shell that contains you" which Kahlil Gibran speaks of. 
During sessions we not only identify needs, aches, longings, and joy, but I help you and your partner practice in the session a take-away sense of mastery in ease of communication and a deeper connection with yourself and with your beloved.
Love takes off masks that we fear we cannot live without and know we cannot live within.
-James Baldwin
Therapeutic Modalities Include:
Hakomi (similarities to EFT and AEDP) 

Mindfulness Practices  

Somatic Psychotherapy 

Attachment Therapy 

Trauma Resolution Therapy 

Re-Creation of the Self
We are the mirror   
as well as the face in it.   
We are tasting the taste   
this minute of eternity.  
We are pain   
and what cures pain, both.   
We are the sweet, cold water  
and the jar that pours.
-Rumi 
Contact Me for a Free 30 Minute Phone Consultation